Involve Design For X in Strategy
Design for X
solutions can be utilized to guide business strategy in impactful ways.
There are many possible values for X, and the seven most common points of focus give a well rounded look at the tactical approaches to solving existing product issues. Below we will ask businesses to consider using the Design for X (DFX) approach to create sustainable business advantage in a rapidly changing global market.
What is Design for X?
Design for X (DFX) is an approach to engineering and design that focuses on a primary variable of a product or process, and narrows in on the design activities that will influence that trait or feature as the desired outcome of a project. DFX is often employed to improve a product in the face of new competition or a market shift, extend the lifecycle (and profits) of an existing product who's components are harder to come by, or to quickly solve a new performance or compliance issue that has arisen. However, the focus and discipline of DFX can be a much more powerful tool if used as part of a broader strategical approach to developing product/process differentiation, and a sustainable advantage against competition.

DFX creates Impact
When discussing strategy, businesses consider a wide range of potential options. By compiling a market analysis, strategic thinkers will understand where the opportunities exist, what positions competitors currently occupy, what opportunities fit well with a business's competencies, and what time frame for action exists to take advantage of the situation. Given the market situation, decisions will be made on which approaches to take, and resources will be deployed to implement the strategy.
The resources allotted for strategic development of products and services can be extended to have a larger impact when DFX principles are applied. Not only can a new product or service be brought to market sooner when discipline and focus are applied, but a longer term solution can be anticipated if those considerations are know from the start of a strategic project.
Focus on Strategy
Let us consider a new product that has been approved by the strategic committee of a robotics company. The decision to green light the project was reached because of pressure from new entrants in the market, and from new technologies that are expected in the coming years. Research and Development teams have been hard at work defining new opportunities and have landed on a concept that marketing estimates could be worth millions in the coming decade. Now the hard work of finalizing the design and launching it into the market can begin. The Strategic Focus: Driving down cost per action in industrial manufacturing robotics.
Learn more about the use of robotics in industry
Driving the finalization of product design is obviously the cost of the robotic device, specifically its cost per action, whatever that action may be. So the next step is simple: Design today's lowest cost solution and capture all the profits that the company can?
Here is where DFX can have it's greatest impact. The next step above is not necessarily wrong, but it's also not necessarily the largest impact you can achieve. Robotics, along with associated software, electronics, and hardware, is changing rapidly. Any competitive advantage you create today can be overtaken relatively quickly, especially if that strategic initiative is driven by cost. But, if you start by designing for cost, you can easily design for potential future costs, and future changes to the drivers of cost in your market. In other words, if you're going to be undertaking a design, now is the time to think about what you may need to change in the future to maintain your advantage -- not when the advantage has been surpassed.
Design for Competitive Advantage
In effect, DFX is at its most impactful when it is used as part of a business's overall strategy. While the X you select can be reviewed at any time during a product's lifecycle, the largest gains come from considering them at the beginning. If your design starts with the strategic focus as the primary consideration, your team can plan for, anticipate, and reserve space (literal space or "design" space) within the product to incorporate new technologies that will be driving your advantage in the future.
See how Design for Safety creates advantage in Agricultural Robotics
Start Your Design with DFX
Once your team has determined the focus of your strategy, place the focus of design on that characteristic. The product development should be centered on driving that initiative. While other design aspects should and will be considered, your team should be asking how it affects the primary objective. In the case mentioned above, that objective is cost.
These questions shouldn't just pertain to the current iteration or time frame. It's not enough to ask "Does this reduce or increase costs?" You must also consider factors such as "What is the risk that this will increase costs in the future?", "What technologies are coming on line that will drive down the costs in the future?" Every decision that whittles away a cost saving now, or eliminates a cost saving opportunity in the future, will put your competitive advantage at risk.
---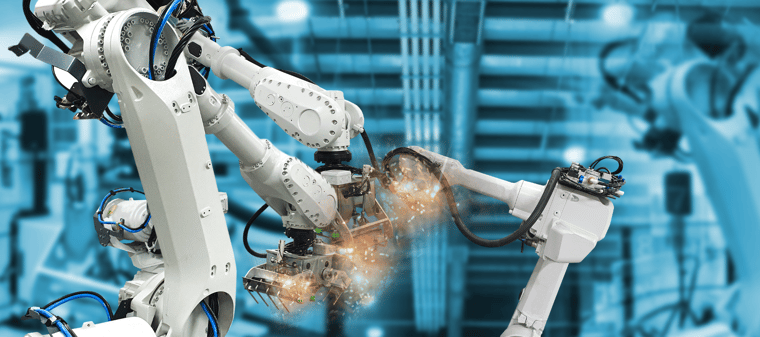 Impossible Challenge? Try Us.
Selecting a partner to help you complete your design project is a valuable option to reduce project duration and save money.
The Boston Engineering product development system encompasses DFX to ensure a smooth product launch and success in the marketplace. Boston Engineering has DFX knowledge and experience to address aspects and values of a product such as manufacturability, test, reliability, safety, serviceability, cost, and compliance with industry standards and government regulations.

A focus on your product. Manufacturability is embedded throughout our product development process to achieve cost, feature, and performance requirements. Our product development plans target your manufacturing, cost, timeline, reliability and supply chain needs, as well as other critical requirements.
Our primary DFX capabilities include:
Design for Manufacturability (DFM)
Design for Assembly (DFA)
Design for Reliability (DFR)
Design for Serviceability (DFS)
Design for Testability (DFT)
Don't see your requirement here? Try Us! We can engineer what many others can only imagine.
Imagine your Impact: Stay up-to date- with the latest insights and trends we're watching. Add your email address below and sign up for a Monthly Summary of our most impactful posts!